CALLING ALL YOUTH!
Without the participation of youth, CPSC's work is unsustainable.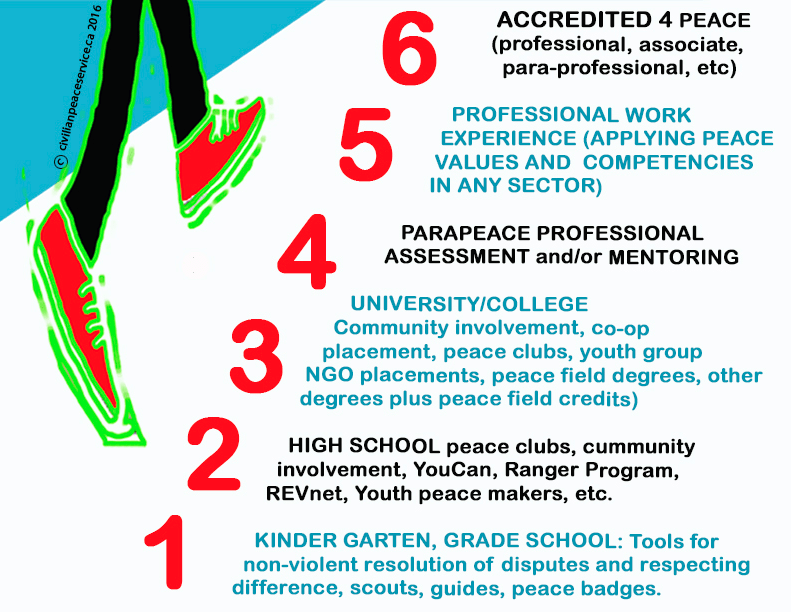 Everyone can be a Citizen of Peace. However, if you would like to make it your vocation, your job, the diagram above shows how you can make it happen. Remember that you can make peace a part of your life in any work you choose to do. But, whatever you choose to do, familiarity with the CPSC Values and Competencies will help you manage conflict non-violently. This will stand you in good stead.
If you want to focus your career on peace work, check out the following.
On February 17, 2011, CPSC co-hosted a Career Path for Youth workshop. Participants represented a wide cross-section of government, non-government, and private sector organizations representing youth. Out of this came the following steps to move from student to peace profesional, or para professional.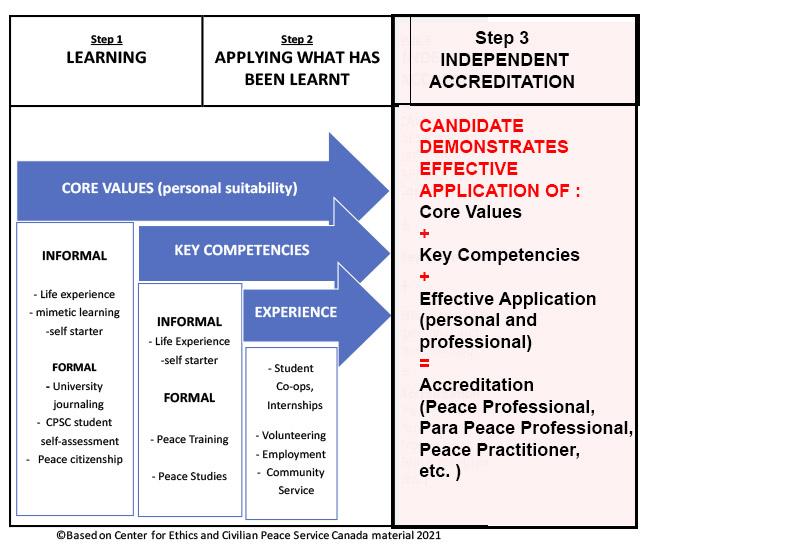 Fun Fact – Cooperative behaviour in kindergarten leads to greater success in future.A 20-year, comprehensive examination of 800 children from kindergarten to their mid-20s found that more children who helped and shared in kindergarten graduated college and were fully employed by 25 than those with problems resolving conflicts in kindergarten. The latter were more likely to drop out of school, suffer substance abuse, and have run-ins with the law.
American Journal of Public Health Oct. 2015