Assessment
Accreditation
Consultation
Women & Peace
Youth & Peace
Training
What is an Accredited Peace Professional?
Peace Cannot Be Left to Wishful Thinking
Accredited Peace Professionals are professionals
with a new kind of courage – the courage to wage peace.
Like environmentalists, tradesmen, doctors, lawyers, dentists, engineers, soldiers, and other professions, peace workers should provide proof of their professional competence before practicing.
They should be held to a set of standards (Core Values and Key Competencies). CPSC provides that service.
Peace work is a discipline.
It is a professional field.
It requires extensive knowledge, expertise, and experience.
It draws on decades of lessons learned through experience.
Latest From Our Blog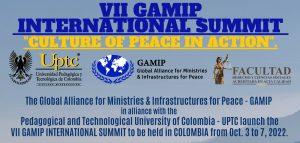 The Global Alliance for Ministries & Infrastructures for Peace – GAMIP in alliance with the Pedagogical and Technological University of Colombia – UPTC launch the VII GAMIP INTERNATIONAL SUMMIT to be held in…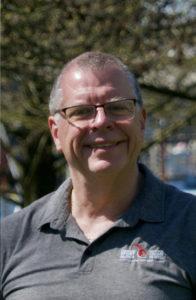 We are proud to announce that Dr. Frank Fowlie, who many will recognize as one of our CPSC Accredited Peace Professionals, was recently appointed as Deputy Chair of the recently formed Ethics Commission…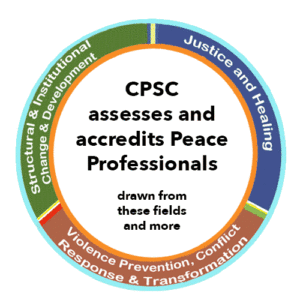 by Pat Brady As an accredited and chartered mediator and a certified Canadian counselor, and in my role as a mediator for Victims and Offenders of serious crime, I have completed many accreditation…
Donating and Volunteering
Remember, you are never too old or too young to contribute.