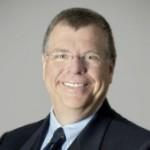 It has been a decade since I underwent the CPSC Peace Professional Assessment.
The assessment was quite unique, in that I provided data and reflective thinking about myself, and then met with an independent panel to review their findings. The panel gave an accurate estimate of skills, abilities, and weaknesses, and that detached third party review was so different than one would receive in academic or professional performance management.
It assessed your capacity to work in the field of peace, and to encourage others to 'give peace a chance'. Since completing the assessment I have worked in international institutions dealing with global migration and chemical weapons.
Intrinsically, being a peace professional allowed my a greater sense of what peace means, and how it can impact both an individual's role, and their broader comprehension of peace in institutions and multi state organizations