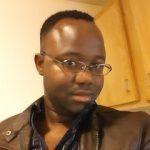 Sekou Kromah is a refugee from Liberia who grew up in a refugee camp in Guinea and eventually came to Canada in 2004 with his mother and 5 siblings.
Sekou's first peace building role was with Right To Play (RTP) International, while a refugee. RTP is an organization that promotes peace and unity among children through sports, games and play. As a Special Event Manager, Sekou built relationships and resolved conflicts between the RTP team, parents and the community through education and open communication.
Sekou's personal struggle as a refugee and experience with RTP inspired him to pursue education and trainings in conflict resolution and peace building in order to contribute to the development of a culture of peace.
Sekou successfully completed a degree in Social Science, with a specialization in Political Science and a Master degree in Conflict Studies from the University of Ottawa and Saint Paul University. He is clinically trained and certified as a Third Party Neutral (TPN) Conflict Mediator, Negotiator and Facilitator. Sekou is also a certified Ontario Community Mediator, Crisis Responder, and Suicide Intervener with Applied Suicide Intervention Skills Training (ASIST). He has training in Child Protection Mediation, Adaptive Leadership in Peace Building and Co-Active Leadership.
Sekou's diverse work experience both in and outside of Canada have allowed him to contribute to peace building in a variety of settings. While serving with RTP in Refugee Camps in Guinea, Sekou took on additional roles as Youth Leader and Dispute Resolution Officer for Refugee Committees to maintain stability and peace in the Camps. In Edmonton, as a Supervisor for Residential Coordinators for YMCA Transition Housing, Sekou managed staff training, settled tension between residents and staff and supervised a specialized Indigenous Youth Housing Program. While completing his Masters degree in Ottawa, Sekou also served as a Community Mediator for Community Mediation Ottawa, mediating domestic and community conflict with the intent to build community peace and prevent violence.
After relocating to London Ontario, Sekou began his current position with London CaRes Homeless Response Services as a Housing Selection Worker. Sekou advocated against homelessness through open communication with stakeholders, public education and resolving immediate housing concerns. While working, Sekou engaged with victim services of Middlesex-London as volunteer Crisis Responder supporting victims and families emotionally by responding immediately to crisis calls and facilitating access to resources based on individual need. Additionally, Sekou sits on the Board of Directors for Women Rural Resource Center (WRRC) advocating for women and children impacted by abuse and violence through leadership, strategic planning and stakeholder's engagement to provide governance and raise funds.
Sekou's recent peace building endeavour was to co-create the Community Conflict Response Options International (CCROI). As a co-founder and CEO of the CCROI, he manages the CCROI's day to day affairs and ensures operational integrity. The CCROI is a Canadian based NGO supporting communities and families in conflict or experiencing domestic dispute. Support is provided through inclusive community mediation, training, education and community peace capacity building. The CCROI's vision is "creating communities functioning in a culture of peace, security and social growth". This venture is one of the efforts Sekou has undertaken to contribute to community development and social growth through peace building.
Sekou remains committed to fighting poverty, inter-identity and community conflict and is dedicated to supporting social growth through community peace building and fostering unity.