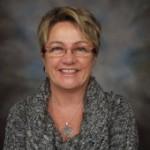 Patricia Brady's first experiences with direct aid were as part of a team that initiated a food bank, delivered moose meat, and opened their homes as temporary shelters. She was one of the co-founders of the first Critical Incident Stress Management Team in Canada, working primarily with first responders. She moved into the field of conflict management as a provincial accredited mediator in 1998 primarily serving families referred by court.
She began her journey with Restorative Justice in 2009 as a mediator for victims and offenders of serious crime. This program provides opportunities for communication between offenders and victims and / or victim's families. People who have been harmed, or the person who has caused harm, can initiate this process. It allows for people to take full responsibility and to learn of the effects of the harm. Restorative opportunities can be transformative for everyone engaged.
As a trainer for the Canadian Institute of Conflict Resolution (CICR) she has taught the four 4 modules of the 160 hour professional development certificate in Conflict Resolution for several years.
She teaches in Ontario and the Maritimes and previously taught in Taiwan. She holds a Masters Degree in Psycho-Educational Counseling and a Masters Degree in Communication in Professions and Organizations and has many years experience as an Accredited and Chartered Mediator and as an Accredited Peace Professional (2012).