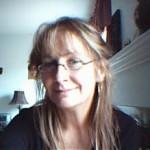 Dr. Wendy C. Hamblet is a professional philosopher, alum of Brock University, Canada, and Penn State University, U.S.A. She serves as a Full Professor in the Department of Liberal Studies at North Carolina A&T State University.
Dr. Hamblet is the Director of the consulting firm, International Center for Organizational Excellence (ICOE), under whose auspices she has consulted with educators, police and security personnel, and prison directors and guards around the globe in the fields of prison reform, youth anti-violence in schools, and conflict transformation.
Dr. Hamblet is the Executive Director of the Concerned Philosophers for Peace, the largest body of scholars working on issues of war and peace on the continent.
She is a founding Board member of TRANSCEND-USA, the primary U.S. branch of Johan Galtung's network of peace activist-scholars, and is on the Steering Committee of the International Coalition of Penal Abolitionists (ICOPA), working to find alternatives to penal institutions as a response to crime.
Dr. Hamblet is the author of a number of books on the subjects of peace, violence/conflict, punishment, and conflict transformation, including:
"The Sacred Monstrous: A Reflection on Violence in Human Communities" (2004); 
"Savage Constructions: the Myth of African Savagery" (2008); 
"The Lesser Good: the Problem of Justice in Plato and Levinas" (2008); 
"Punishment and Shame: a Philosophical Study" (2011);
"Daemon in the Sanctuary: the Enigma of Homespace Violence" (2013);
"Conceiving Evil: A Phenomenology of Perpetration" (2014).