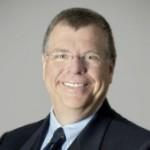 Dr. Frank Fowlie is the Deputy Chair of the Commonwealth Games Federation Ethics Commission. He served as Commissioner with Athletics Canada Frank Vice Chair of the Canadian Sport Institute, Pacific.
Dr. Frank Fowlie served as the Independent Mediator with the Organization for the Prohibition of Chemical Weapons (2015-2016) and as the Ombudsman at the International Organization for Migration (IOM) (2012-2015). He was the inaugural Ombudsman at the Internet Corporation for Assigned Names and Numbers. ICANN is the agency which administers the global domain name system which serves as the backbone for the Internet (2004 – 2011). 
Frank is a mediator with the Green Climate Fund based in Korea.
Frank also served as a Capacity Building Consultant with the World Bank in Pakistan, specifically working with the Ombudsman of the Province of Balochistan (2015). Frank was on the Mediation Roster with the Court of Arbitration for Sport (2013 – 2019) and served six years as a Director of the Sport Dispute Resolution Centre of Canada (2009-2015). Frank served as the Chef de Mission for the Individual Olympic Athletes from East Timor at the 2000 Sydney Olympic Games.
Frank holds a Doctor of Conflict Resolution (DCR) from La Trobe University, Melbourne, and is a Fellow with the Centre for Information Technology and Dispute Resolution at the University of Massachusetts – Amherst.  Frank holds the designation of Chartered Mediator.  Frank was awarded the Canadian Peacekeeping Service Medal for his work with the UN in East Timor. In 2010 Frank was awarded the Lifetime Achievement Award from the University of Regina Alumni Association. 
Frank began his career as a member of the Royal Canadian Mounted Police. He is presently a Member of the refugee Protection Division of the Immigration and Refugee Board of Canada.